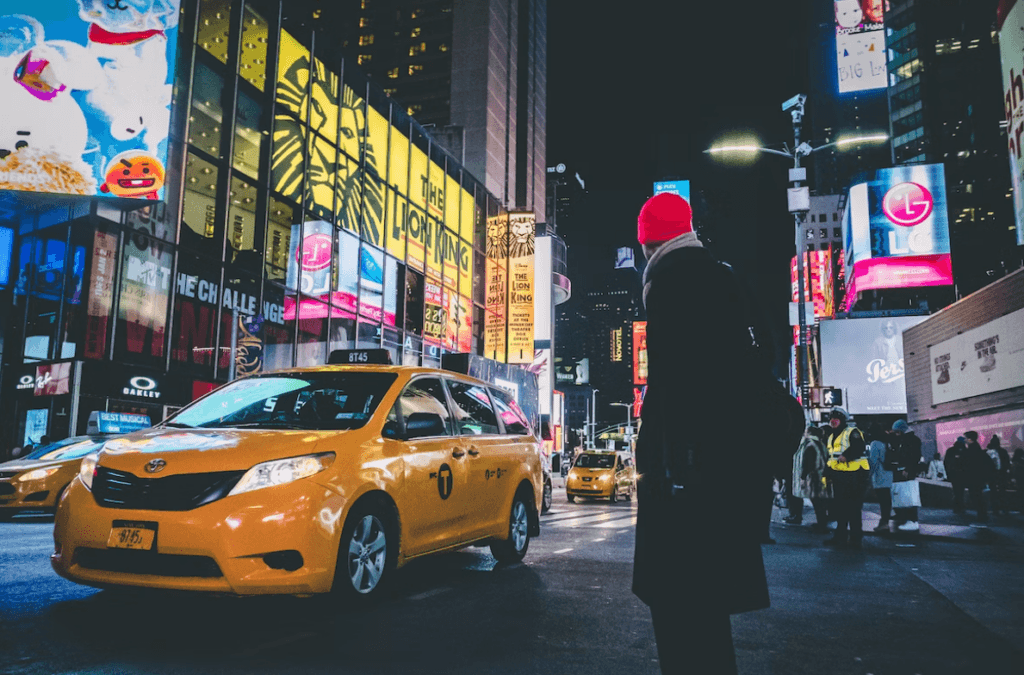 Do you want to experience your travels like a native rather than a tourist to get the most out of them? If so, you are not by yourself. There are many travelers who are tired of acting like tourists and want to explore like locals are becoming more and more common because the experience is so much richer that way.
Immersing yourself in the local culture and getting to know the locals are key components to traveling like a local. It's an incredible experience that you won't forget once you've left.

But how will you do it?
The answer is local taxi drivers! Local taxi drivers are a great source of insider information on how to navigate the city. They are well-versed with the streets and routes of the city. In this blog, you will find some tips from experienced taxi drivers to make your journeys easier and more pleasurable.
Tips and Tricks to Get Around the City Like Local

Make Sure Your Plan is Prepared
Make sure you have a map, a fully charged phone, and any essential paperwork, such as a passport or visa, before heading out into the city. To prevent any unintended blunders, it's also a good idea to do some research on the regional traditions and culture. Last but not least, make sure you have enough money on hand or a working credit card to pay.

Know Your Destination
Make sure you know where you're going and have an idea of the path you should take before boarding a taxi. The best routes can be recommended by expert taxi drivers, but it's always beneficial to have a basic understanding of the city's layout.

Don't be Afraid to Ask Questions
Taxi drivers are local experts who may share important knowledge about area landmarks, activities, and eateries. Asking for suggestions or guidance on how to make the most of your time in the city is not something to be afraid of.

Scam and Safety Concerns
There are always a few dishonest people who might try to take advantage of tourists, even though the majority of taxi drivers are reliable and honest. Always utilize licensed taxis, and be sure to agree on a fare before getting into the vehicle. Be mindful of your surroundings as well as keeping your valuables close at hand.

Alternative Transportation Options
Taxis are convenient, but they may also be pricey. If you want to explore the city, consider taking the bus or rail or renting a bike or scooter. This can help you save money and provide a fascinating window into the way of life there.
Adopt The Local Culture
Adopting the local culture is one of the finest methods to navigate a city like a local. Try the regional cuisine, take part in regional celebrations and activities, and socialize with people to learn about their culture. Taxi drivers are a great source of information about regional culture and traditions.

Learn Basic Language Phrase
It is beneficial to learn some fundamental words if you plan to travel to a nation where the language is not your own. Knowing a few words in the local tongue can help you connect with people, and taxi drivers can be patient and useful language teachers.

Be Flexible and Adaptable
Plans can suddenly alter while traveling and can be unpredictable. Be adaptable and flexible, and don't be afraid to go off course if something fascinating comes to your attention. Taxi drivers can offer suggestions on how to make the most of your time in the city and can assist you in navigating changes to your plans.

Try to Be Respectful
It's important to follow local traditions and customs when visiting a new city. Be aware of dress regulations, show respect for religious institutions and customs, and be respectful to locals. Taxi drivers can advise passengers on manners and local traditions.

Don't Forget to Enjoy Your Ride
Last but not least, don't forget to have fun. Although it might be difficult, traveling offers the chance to see other cultures, meet interesting people, and forge lifelong memories. Enjoy the drive, unwind, and take in the sights and sounds.

Conclusion
It can be difficult to get around a new place because of unfamiliar streets, public transportation systems, and cultural norms. This is where local taxi drivers help you navigate the city like a local. They are a great source of insider information. But finding a reliable taxi is crucial.
There are many taxi companies available in the market, but finding a genuine and trustworthy one is important. Next Cabs Ltd is one of the best taxi companies that provide experienced drivers and comfortable vehicles to make it easier for you to navigate like a local.
We pride ourselves on offering the best airport taxis in Luton service since we know how important comfort and safety are when traveling. Your safety and comfort are guaranteed by all of our drivers being properly licensed, insured, and our taxis are well maintained. If you want to book your Airport Taxis in Luton, you can connect with our Next Cabs team!